Now Summer is here, it's the perfect time to relax outside and enjoy the sunshine. But maybe your garden is looking a bit bland, empty or outdated. Not really a place you can sit back and enjoy? Perhaps it's time for a little revamp! Whether it's picking up some bargain buys, snagging some fun new furniture or reorganizing your space - I've got some fab ideas for you to brighten up the space a little, and make it somewhere you want to be!
If you're a lover of DIY, like myself - perhaps you might like to reuse some pallets to whip up some fab garden furniture! Pallets are so versatile and can be used to create a variety of things. A garden table, a planter, outdoor shelving, a bench or even a fantastic swing! There are many fab ideas here, I definitely recommend having a look, I know you'll be inspired!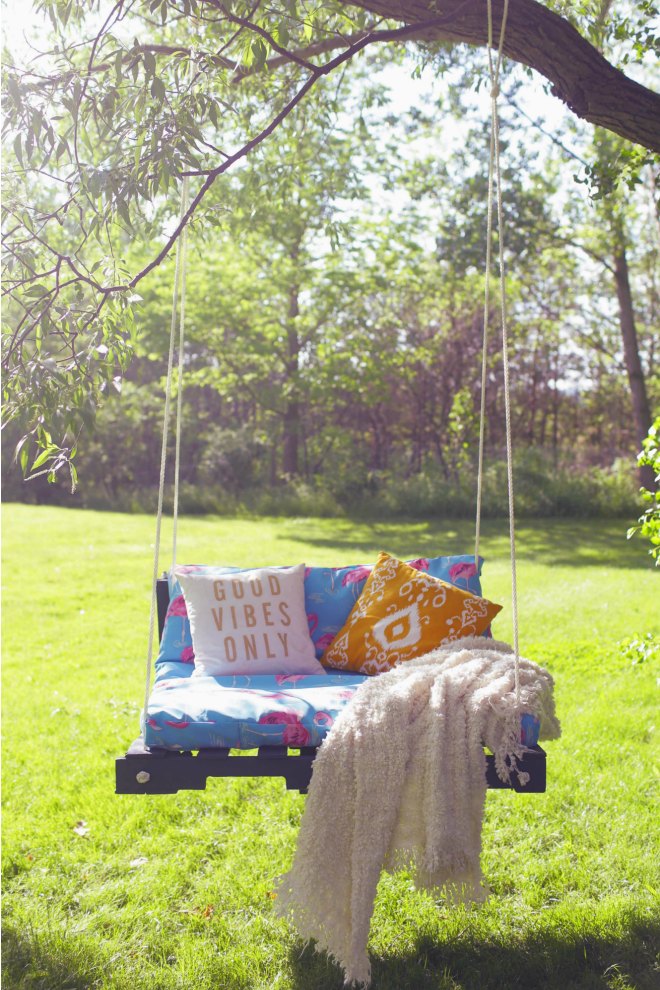 If you need a few more plants or gorgeous wildflowers growing in your garden, borders are a great place to begin! They help create a professional, organised look in your garden and can create a clean look seperating your lawn and flower beds. Then can also help to keep unruly plants and bay, and ensure your garden stays nice and neat!
There are loads of easy ways of creating your own simple borders, or you could pick up some wood or plastic borders from a DIY, garden store or even from Amazon.
When it comes to our gardens, we need it to be a place to relax in. So whether that's a nice shady spot under a tree, or a cosy corner with a sofa or two! You need to create a space here you can take time out just for you - add some blankets, cushions, a few big plants to enable you to seperate yourself from the rest of the garden, and of course the ultimate chill spot, a hammock with stand!
If you're looking for something a little less time consuming, but will create equally as much impact - why not give your fence a coat of paint? If you've got a cute little picket fence surrounding your garden, perhaps consider just freshening it up with a coat of white paint to really embrace the cute cottage look.
Or maybe you'd like to take things a bit further and paint your back garden fence in some beautiful bright, or pastel colours to really make an impact! I love the idea of having a cute coloured fence in the garden. Perhaps with some ivy or climbing plants on it - super cute, right?